A trademark is a sight, sound, shape or smell. They are badges of recognition, and they are distinguishable from business names. Many people get confused by thinking that their
business name or
company name
gives them a trademark.
You may acquire some common law trademark rights from their use. But generally, a company or business name won't do that. Trademarks are a separate form of registration. You use them as a badge of recognition. The trademark makes a sight, sound, shape or smell distinctive. You can take action for infringement against anyone who uses a
that is deceptively similar to your mark.
To obtain a trademark registration is mandatory. The duration of a trademark is forever. Once registered and the renewal fee paid every ten years, the trademark continues to exist. Ownership of the trademark can be sold or licensed.
How is Coca Cola Made in Australia
The American Coca Cola company licenses an Australian company to make Coke. The Australian Corporation manufactures Coke under the confidential information of its formula. It uses the trademarks in the sale of all forms of Coca Cola.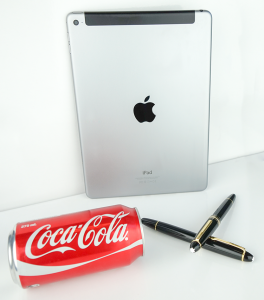 Licensing of a trademark is through a written contract. The protection of Trademarks is under the Madrid PO protocol like patents. The registration of Trademarks is on a country by country basis. The first person to register generally gets the Mark. Although there are exceptions to this rule. If another person seeks to register a similar mark and you can prove
you have been using a particular Mark and
you have a reputation and renown,
you may be able to establish honest use of the Mark. You may prevent that person from infringing on your geographical area.
If you use your Mark in a limited geographical area, a particular state,
Victoria,
South Australia,
Tasmania,
the person seeking registration may obtain the Mark in the states you do not currently trade-in.
This issue tends to be a bit murky these days with the internet. The argument is that being on the internet advertises your wares, not only in Australia but the world.
If you are trading in a limited geographical area, then the honest concurrent use argument may work. It will restrict you to only use your Mark for which you have renown and reputation within that limited area.
Protection by Registered Trademark
There are many different items protected by trademark.
The Pringles man with the moustache,
Etienne Lawyers®,
Bollinger – The fragrance of Bollinger,
the shape of the Moccona bottle,
The curvy shape of the Coca Cola bottle,
The sound of Microsoft opening up its computer.
Be conscious of those elements, of your goods or services that you can trademark. They can be valuable to you if you need to or wish to exploit them as the years go on.
Learn more about trademarks and Intellectual Property from Steven Brown at Smart Thinking Parramatta