The employment law changes 2017 will affect all employers. Although, franchisors are the focus of the Fair Work Amendment (Protecting Vulnerable Workers) Act 2017.
Call Etienne Lawyers
NOW

on 1800 882 032 to talk to one of our friendly and helpful lawyers about how the employment law changes 2017 will affect you and your business

In 2016, several Franchisee's of high profile Franchises were underpaying staff:
7-Eleven
Pizza Hut
Domino's
Bakers Delight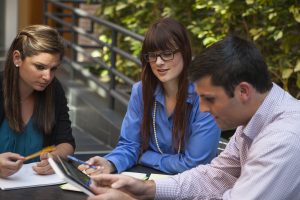 "Businesses that don't keep the right records, dont give proper payslips, or who make false or misleading records and payslips face higher penalties."

Natalie Jones – Fair Work Ombudsman
The Fair Work Act has not changed the obligations of employers significantly. But, the changes to the penalties are significant.
There are new obligations for Franchisors and holding companies. they may be liable for breaches of the law made by franchisees or subsidiaries. These workplace laws start October 27, 2017.
Record Keeping
There are now hefty penalties for employers breaching recordkeeping responsibilities. Keeping accurate records for at least 7 years is the key:
Details of employee's name
Commencement date
Employment Status
Pay
Hours Worked
Leave
Superannuation Contribution
Employers must give payslips to employees within 1 working day of payment.
I Am Not a Franchisor. I am a Licensor
Fair Work has changed the definition of "Franchise". Licensing of intellectual property by agreements may make you liable under these amendments. You may not be a franchise according to the Franchising Code but you may be liable according to Fair Work.
Exposing you to these new laws and making you responsible for your licensee's breaches of the law.
Higher Penalties
There are now much higher penalties for serious contraventions of the Act, such as not paying employees in full without setoff and at least monthly. The Act considers serious contraventions to be such acts that are:
deliberate or intentional; and
form part of a systemic pattern of conduct, where such conduct occurs in relation to at least one person.
These penalties are up to 10 times higher than previous penalties. Individuals can face penalties of up to $108,000 and companies can face penalties of up to $540,000.
New penalties exist for providing false and misleading information to Fair Work inspectors. As well as prohibitions on hindering or obstructing them.
Ban On Employees Paying Back Wages
The changes to the Fair Work Act ban employers requiring employees to pay back part of their salary in cash. 7-Eleven made some of their employees pay back a part of their wages in cash. This is now expressly prohibited in the new Act.
Employment Law Changes 2017 – What Should I Do Now?
It is important that employers, franchisors, and licensors do not panic. Get proper legal advice that suits your particular circumstance.
"All You Need to Know about Hiring and Firing."
Steven Brown presenting a seminar on employment law.
Would you like to have your franchisee's or licensees trained on the employment law changes 2017. Click on the link below to go to our training page to learn more.