Etienne Lawyers was priviledged to be invited to attend the Centenary of ANZAC Schools and Citizens Competitions Awards Civic Lunch held at Biviano's Italian Restaurant Dural this week. Even though the weather was cold, windy and wet the spirit of the event was warm and inviting.
These ANZAC events allow us as a community to remember the sacrifices that our service men and women from generations past and present made for our freedom. This particular event brought school students, local leaders and the community together to commemorate one of our most historical events.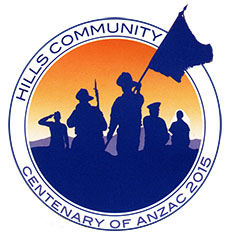 The lunch was organised and conducted by Year 11 Centenary of ANZAC Ambassadors – Austin Rosier, Kellyville High School; Heather Anderson – Marian College; Hannah Kohler – Northolm Grammar and Stephen Hancock – Hills Grammar.
The students did a magnificent job in the organisation of the day. We were fortunate to be entertained by musicians and vocalist from the local schools who are amazingly talented and professional.
We would like to congratulate the winners of the Poetry and Prose competitions. The entrants ranged from Kindergarten aged children through to adults.
Thanks to Biviano's Italian Restaurant for hosting the event. A lovely atmosphere, delicious food and a warm dry haven.
Thank you also to The Hills RSL, The Hills Shire Council and the organising committee for the Hills Community Centenary of ANZAC 2015 for making this and the other events possible. Without their tireless effort none of this would have been possible.
Etienne Lawyers is proud to play our small part in the Hills Community Centenary of ANZAC 2015 and to be a Platinum Sponsor.