Etienne Lawyers were proud to support the fund raising dinner held last night at Fitzroy Food Co Kirribilli for the Tour de Cure.
The Tour de Cure raises money for cancer research. The great part about the Tour de Cure is that all the money raised goes directly to research. The money is not managed by other charities or foundations or used for administration purposes, only for research.
Tour de Cure is proud to have already funded an incredible thirteen cancer breakthroughs since 2007.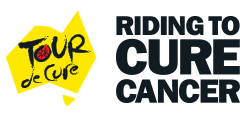 Last nights dinner was held in support of David and Lars Mann, who will be riding from Adelaide to Melbourne in this years Tour de Cure Signature Tour. Congratulations for the organisation of the fantastic event goes to Roxanne Mann.
We encourage you all to donate to this worthy cause here
The research conducted with the funds raised by the Tour de Cure may one day save your life or that of someone close to you.
We would like to thank David and Lars and their family and supporters for taking part in the Tour de Cure, it's a big commitment of their personal time and money.